[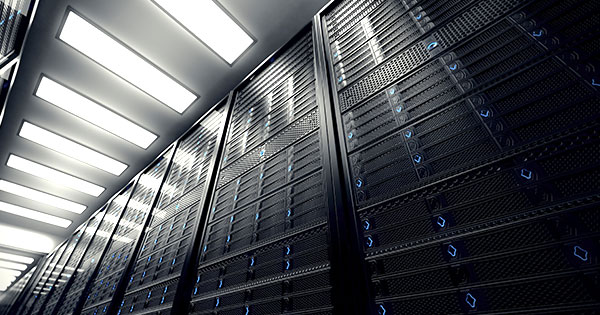 If you're a small business or one looking to rapidly grow, you may want to consider looking into managed IT services. Essentially, pursuing managed IT services means that your business is "outsourcing" many key IT services into the hands of IT specialists and professionals. 
Here, we're taking a closer look at managed IT services. First, we define these services, provide some examples as to what they might look like for your business, and then review some of the top benefits of managed IT services. 
What are Managed IT Services?
Let's start with the basics: what exactly are managed IT services? Essentially, managed IT services are IT-related services or tasks, such as network monitoring or core maintenance, that is performed for businesses by an outsourced team of specialists. Handled by a third party for a variety of businesses, these services function frequently in the context of professional information technology services.
By using managed IT services, businesses can then offload general IT tasks to experts outside of their company. This can have many different advantages, including a reduction in costs, improved service quality, and access to the latest technology and tools. A company that provides these IT services is referred to as a managed service provider (MSP). 
What are some Managed IT Services?
Managed IT can take many different shapes and forms, depending primarily on the specific needs (and budget, of course) of your business. Some of the most common managed IT services you'll come across include monitoring, maintenance of equipment, IT systems management, remote monitoring and official management of servers, and other general support services. In essence, managed IT services can be as specific and niche or as general and sweeping as meets your individual business needs. Many companies like managed IT in part because they can also customize their packages with these third parties. You can also general alter your IT service packages so that these services can scale and develop along with your business. 
How Does Managed IT Work?
While each service provider will be unique, the traditional approach to managed IT services follows the rough break and fix model. This mans that the outsourced team will monitor your systems and test them until something "breaks" and they can identify something that then needs to be fixed. However, many MSPs will also take a proactive approach to maintenance and overall management by performing things like patch management and incorporating aspects of predictive maintenance.
What really makes managed IT services so advantageous is the fact that they are designed to fit your specific needs and goals. No matter your IT-related challenges what lies ahead for your company, working with an MSP can be one of the most effective ways to prepare yourself and improve your overall IT systems and processes. 
5 Benefits of Managed IT Services
There are many reasons why your business should consider managed IT services. Some of the most common and popular benefits for business of all sizes include: 
Customized services and packages

: each business has unique needs and goals, which is why managed IT can be perfect. With fully customized and scalable packages, you can select just what you need so you don't have to pay for excessive services and things you don't need. It's all about efficiency with managed IT services.
Consistent costs and pricing

: with these IT services, you'll have a reliable cost to expect for your IT each month so you're not left guessing what each new month may end up bringing. With a flat-rate fee, they'll cover any needs at one price, even if a server fails or another unexpected cost.
24/7 support

: with an outsourced team of IT specialists, you'll have around the clock coverage and support for your IT systems. No matter the time of year, you'll have full support for routine maintenance and in case of an emergency.
Boost productivity

: you can improve your processes, efficiencies, and boost overall productivity when you let a full team of IT experts manage your systems. Tap into their experience and expertise so that you can focus on other aspects of your business.
Access to the latest tools and platforms

: new technology can be very expensive, especially in the world of IT. But with managed IT services, you don't have to worry about these rising costs and new platforms because you'll already have access to them. Even better, you'll have access to IT professionals who know how to utilize these tools to improve and further secure your IT systems. 
Conclusion – What are Managed IT Services?
In our world today, effective and secure IT services and tools are absolutely essential. No matter the size of your company or your industry, you need IT services to succeed. From ecommerce companies to traditional brick and mortar stores, effective IT services enable your business to tap into the advantages of digital tools and platforms to improve communications, make processes more efficient, and take that dive into the digital world.
But not every business will have the resources or expertise to effectively perform or manage their own IT services. Whether you're in need of network monitoring, cloud based services, IT systems management, or any other IT-related service, you owe it to yourself (and your company) to explore the potential of managed IT services.
Going with managed IT services allows you to pass off your IT needs to the hands of professionals who dedicate their careers to advancing IT networks and tools. They can safely manage your IT services and even identify problem areas to make your processes more efficient and effective. Managed IT services also provide access to the latest digital tools and software to ensure your business can take advantage of cutting edge technology for your needs. Effective IT support keeps modern businesses operational and successful. Don't get left behind. Consider managed IT services so that you can focus on growing and improving your business.